In Memory
Greg Terrell (Terrell) VIEW PROFILE
Date of Death: May, 26, 2020
Cause of Death: Cancer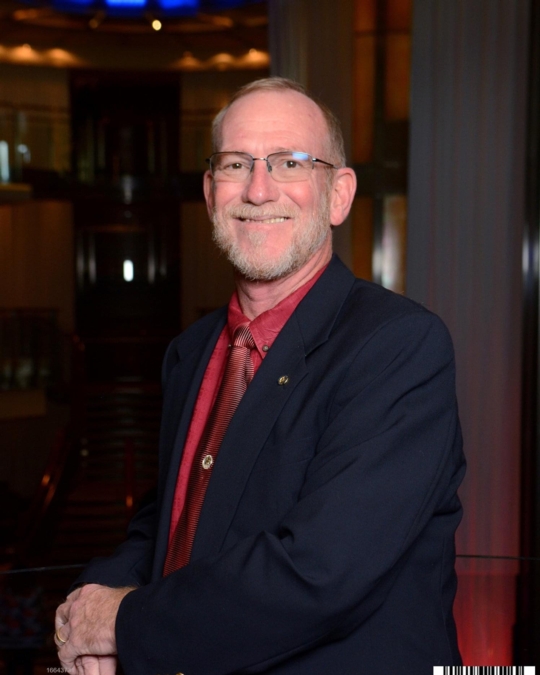 Gregory Nelson Terrell
"To live in the hearts of those we love is never to die." Born in Long Beach, California, on February 13, 1957, our beloved husband, father, son and friend passed from this life in Granbury, Texas on May 26, 2020 surrounded by his wife and children.
Greg grew up in West Texas, where his spirit of adventure thrived. His love of hunting and fishing started at a very young age and was nurtured by family summers at their lake house on LBJ. One of the last things he was able to do before succumbing to cancer was go fishing with his Dad at a private lake in Tyler. He was always happiest when he was either fishing or sitting in a deer blind in freezing weather, waiting for the perfect buck to wander into view.
His early childhood was spent in Monahans, and he moved with his family several times before winding up in Odessa when he was in high school. A 1975 graduate of Permian High, he attended college at Southwestern Oklahoma State University, completing his degree and graduating as a pharmacist in 1980. After ten years of practicing pharmacy in Oklahoma and East Texas, he decided to pursue his lifelong dream of joining the Army.
True to his spirit of adventure, he did not enter as an officer or as a pharmacist but as a Specialist in the infantry. Shortly after completing basic training in August of 1990, he was sent to Germany. From there he went to Kuwait and fought in Operation Desert Storm. One more tour of duty in the Middle East during Operation Desert Shield, one in Korea and one in Bosnia rounded out his overseas duty stations. For the rest of his military career, he was attached to the Rapid Deployment Unit of the First Cavalry Division at Ft. Hood, Texas. When he left the military to return to civilian life at the end of 1999, he held the rank of Staff Sergeant.
Returning to his West Texas roots, he moved to Odessa to be near his children and resumed his pharmacy career. There he met Linda Graham, and they married in September of 2001. For the next fourteen years, they lived and were very active in the Odessa community before relocating to their dream retirement home in Granbury, Texas, in 2015. Lake life was perfect for his love of fishing, and many happy hours were spent on the boat traveling up and down Lake Granbury, stopping for burgers or tacos along the way, and tying up at his favorite tree to do a little fishing at the end of the day. They were blessed with many wonderful friends from the neighborhood, their church, and the Granbury community; and the support received over the past year and a half has been phenomenal.
Greg is survived by his wife, Linda, of Granbury; his parents, Kenneth and Patricia Terrell of Tyler; son, Earnest Terrell and wife Mandy of Jersey Village; daughter Victoria Creech and husband Aaron of Aransas Pass; daughter Jessica Young and husband Freddy of Baltimore, Maryland; sister Melanie Graham and husband Bruce of North Richland Hills; sister Kayla Muir and husband Greg of Temecula, California; sister Natalie Wright and husband Martin Freeman of Satellite Beach, Florida; grandchildren Sophia and Daniel Creech; special felines Deuce and Luna; and several nephews, nieces, aunts, uncles and cousins. He was preceded in death by two very special grandmothers, Victoria Adams and Ruby Terrell, and by his much loved cat, Pooter.
A memorial service will be held at Acton United Methodist Church in Granbury at 10:00 AM on June 12, 2020. Interment at the Central Texas Veterans Cemetery will take place once national cemeteries are reopened. In lieu of flowers, contributions can be made to any veteran's service organization of your choice.
Click here to see Greg's last Profile entry.