Permian

High School




Class Of 1975
The class that started it all!
AUGUST 26, 2023:

1. NOW is a good time to take a few minutes and check/update your profiles! PLEASE 😃 If you have forgotten your password, contact us at permian1975@gmail.com or through "contact us" link on the left. Many of you have "retired" and are no longer using your work email, please check to see if you have an updated email on your profile and also some of you have been moving.....make sure we have your correct address....thanks so much!
2. We now have an Instagram page....find us @mojo.class_of_1975 and on Facebook search for Permian High School - Class of 1975
3. PHOTOS! Many of you took some GREAT photos at our REUNION45....but, have yet to upload on this website 🤪 PLEASE do that now 😃 Click on REUNION45 PHOTOS Link to the left You know who you are!
3. MISSING CLASSMATES: Please look again over the MISSING CLASSMATES LINK and see if you have contact information on any of them. We actually have even more in our profile list also. If you click on CLASSMATES PROFILES you can see many that have no symbols out beside their names....that means we do not have any contact info on them. Those of you on Facebook, double check your friend's list and make sure they are on our Class Facebook private group page! We have actually found several since our REUNION45 and have added on here 👏🏼 but still have too many "lost"
Hope 2023 has been agreat year for everyone and you are surviving this scorching heat!!! Those of you getting rain....share it with all of us! :) REUNION50 will be here before you know it!!!! 2025!! No set date yet, but want be long
🐾🐾🐾🐾🐾🐾🐾🐾🐾🐾🐾🐾🐾🐾🐾🐾🐾🐾🐾🐾🐾🐾🐾🐾🐾🐾🐾

Trying to set up the Photo Gallery for ALL to upload your REUNION45 photos for everyone of us to see here on our Class webpage. Click on the REUNION45 PHOTOS/VIDEOS LINK in the left margin to view photos and/or upload your photos 🤷🏼‍♀️ Bare with us a few more days....a work in progress! My photos are uploading upside down 😩

There are a ton of WONDERFUL photos posted on our Facebook private Class of 1975 page --- now we must get all of them over here for all to see!! 🖤🐾🖤

DO YOU KNOW....
Our 50th is less than 3 years away!!! 2025
1975 to 2025!!
src="https://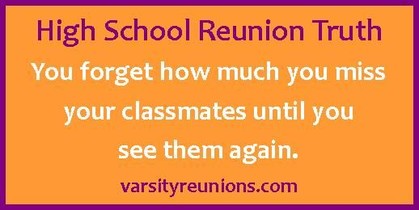 SCROLL DOWN FOR ANNOUNCEMENTS
ANNOUNCEMENTS
•

For all of you Dowling Elementary folks (and 6th grade Gonzales) that adored Coach Ford. A big honor a couple of weeks ago having all of the Dowling Elementary fields named after him. I also think there is to be a sign added to the school sign at the corner of Maple and 17th?? commemorating this. Thought you would enjoy knowing and seeing the pics from school board making it official 😃>

now just hope I can get posted and you can find this 😂 ....Sherry🐾🖤


t="" src="/000/3/7/2/14273/userfiles/image/IMG_5021.jpeg">